COURIER / EXPRESS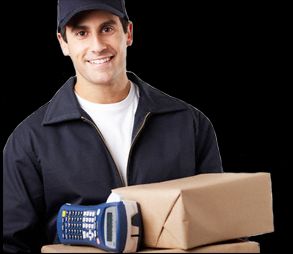 With 30 plus years of experience we have the vehicles to move your envelopes, parcel or Pallets of parcel across town or NL. Need something done on a daily/ 2 days a week / Weekly schedule, we can automatically dispatch a driver so you don't have to worry about it. Having a lunch meeting and you and your staff are busy preparing for meeting need lunch picked up? Enter the call in our quick entry system and we will take care of it. Canada Post Mail pickups between you and the post office, Daily bank deposits, no hassle, whenever you like to schedule the service. No phone calls, our automatic dispatch will remind us to ensure your job is done.
Need logistics advice on the Labrador Region of our great Province, we have the expertise to get your shipment to your client in a professional way. We have the local contacts to get the job done.
Our REAL TIME system will allow you to view REAL TIME information. Our paperless (unless you require it) system will allow you to view actual Proof of Delivery, Rates, Status of shipment in REAL TIME with a click of a mouse. With auto fill, once you have the information entered, our system saves it so next time you ship, 4 clicks of a mouse and you have placed your call. Our Company boast on being very efficient on productivity which works in our favor but more importantly our customers. Please see front page to register or click here. www.dwaybill.com/jandklogistics.